When conducting a finger dexterity field sobriety test an officer will typically instruct a suspect to touch the tip of each finger to the tip of the thumb on the same hand, counting out loud as they do. Many officers will instruct suspects to tap the last finger two times and then count back down again, so that they are counting: 1, 2, 3, 4, pause, 4, 3, 2, 1. Officers typically allow the suspect to choose which hand to use for the test and sometimes allow the suspect to count in Spanish or another language if it is more comfortable for them.
What is the Officer Looking for in the Finger Dexterity Field Sobriety Test?
The finger dexterity test is not among the battery of standardized field sobriety tests developed by the Department of Transportation National Highway Traffic Safety Administration (NHTSA). Therefore, officers may vary greatly in the way they give instructions. Some officers may use a different name for the test, such as "finger touch test." Additionally, the finger dexterity test has not been studied as extensively as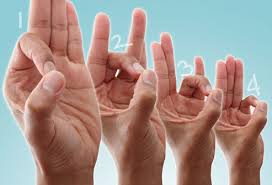 the tests included in NHTSA's battery of standardized field sobriety tests. Officers do not have the benefit of an enumerated list of indicators for intoxication with this and other tests that are not included in the NHTSA standard battery.  The tests that are included in the NHTSA battery of field sobriety tests are the one-leg stand test, the walk-and-turn test, and the HGN test.
The attorneys are Henson Pachuta, PLLC are experienced with DUI defense and offer free consultations.  With information about the details of your case, we can help to explain the challenges you can make to the field sobriety tests.  Contact us by phone at 703-822-4701 or come to our office at 4011 Chain Bridge Road, Suite 200, Fairfax, Virginia 22030.