Henson Pachuta, PLLC is a law firm located in Fairfax City.  We are focused on providing the best possible representation for every one of our clients.  We work hard and fight for our clients to get the outcomes they deserve.  Our attorneys have years of experience in the Northern Virginia courts and have represented thousands of clients in a variety of cases.
In every case, we start by understanding our client's priorities and goals.  Then we work tirelessly to achieve them, at all times keeping our clients informed and engaged in the progress of their cases.  Every case is different and every client is different.  We are smart, experienced, and dedicated attorneys who always put our clients first.
MEET OUR ATTORNEYS
Lysandra Pachuta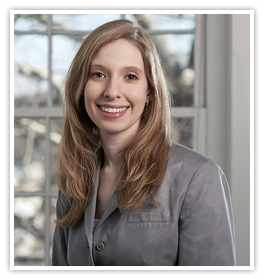 Lysandra Pachuta is originally from Pittsburgh and grew up in West Virginia. She attended college at Robert Morris University in Pittsburgh and graduated summa cum laude with a Bachelor's Degree in Communication and Business. She received her J.D., cum laude, from American University, Washington College of Law. Lysandra has focused her legal career on criminal defense. After graduation she worked for the Public Defender Service for the District of Columbia. There her practice focused on forensic science issues such as DNA, fingerprints, and eyewitness identifications. Most recently, Lysandra was a trial attorney at the Office of the Public Defender for Fairfax. In that position she represented hundreds of clients charged with a variety of crimes from traffic offenses to first degree murder. Lysandra is experienced in representing clients at every stage of a case and has conducted dozens of trials. Lysandra lives in Reston with her husband, their son and their two dogs.
Bradley Henson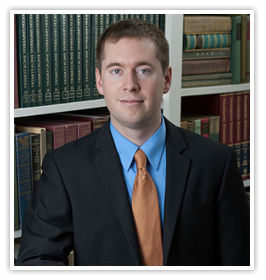 Bradley Henson was born in Los Angeles and grew up in Rochester, New York. He attended college at the University of Rochester, and went on to receive his law degree from Washington and Lee University School of Law in Lexington, Virginia. Brad served as a Judicial Law Clerk after graduation for the Honorable Michael P. McWeeny and the Honorable Lorraine Nordlund of the Fairfax County Circuit Court. In that position, he became familiar with many areas of civil and criminal law as well as the complex procedures of the Circuit Court. Prior to forming Henson Pachuta, Brad was a trial attorney with the Office of the Public Defender for Fairfax County. He represented hundreds of clients charged with crimes ranging from reckless driving to burglary. Mr. Henson has also represented clients before the Virginia Court of Appeals and the Virginia Supreme Court. He lives in Washington, D.C.